Carrboro has begun to implement a Greenways Plan.  To understand what the term "Greenway" means read more here. The first section to be paved is only months old.  It begins opposite Estes Apartments on Estes Drive Extension.
See #1 on this Map to orient you to the location. This section of the Greenways Plan was designed to take bikers off a dangerous section of Estes Drive Extension and funnel them through Wilson Park to connect to the wider bike lands on North Greensboro Street.
What went wrong?  We don't have all the answers. When a 25 year storm occurs with a 6 inch rain in several hours after the ground is already saturated, one can expect flood damage.  But it's clear that the stormwater facility built nearby did not slow the runoff as intended.  Certainly the impervious pavement which replaced the natural surface located just above the sewer easement increased the velocity and volume of the flooding.  Rainwater ran off so fast it scoured the side on the downhill side of this brand new greenway structure.
First picture looks up the hill on the new greenway. Wilson Park Playground is on the left and the the Adams Preserve kiosk is on the right.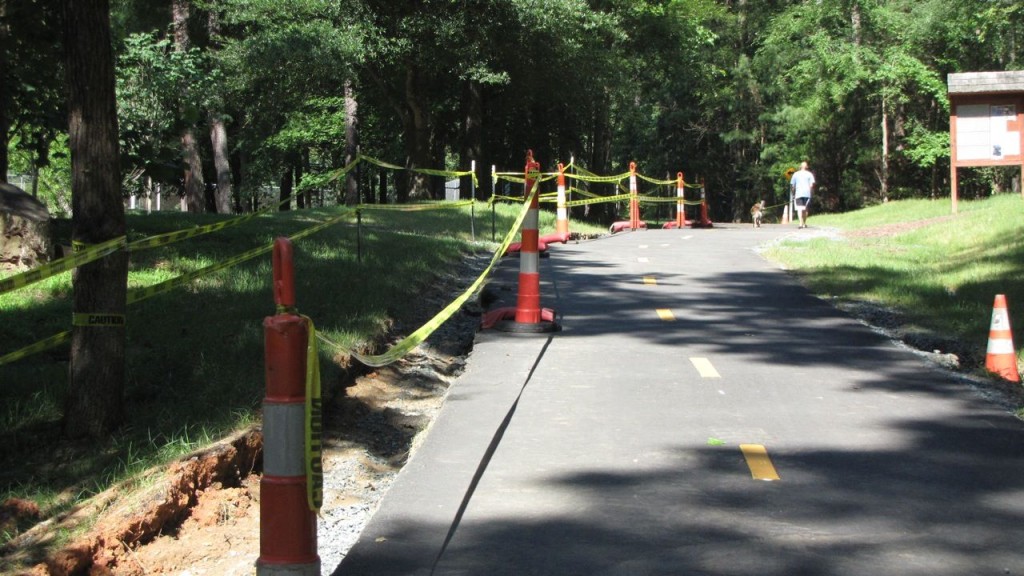 The substantial erosion of the areas next to the greenway foundation is shown in this dramatic photo.  The greenway was constructed on top of what already served as a natural drainage way for Wilson Park.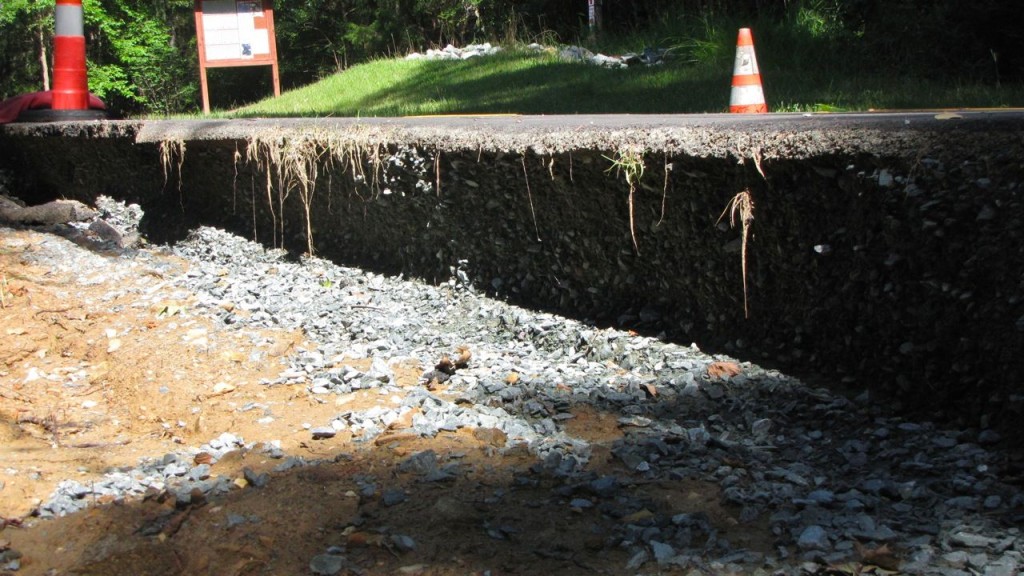 The depth of the undercut and significant damage is impressive in these pictures.