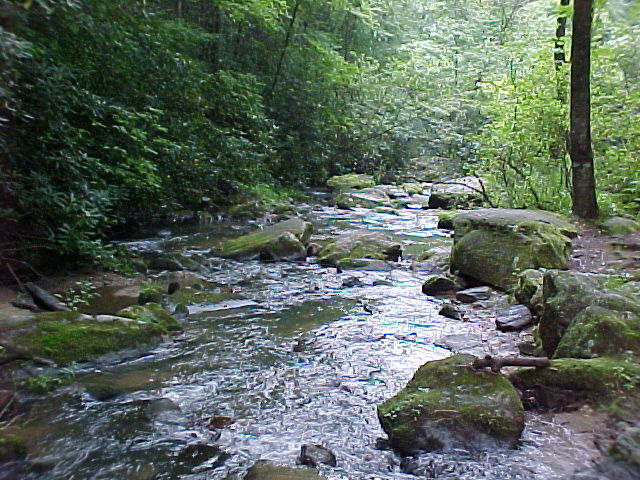 Creekside Route Back on the Table
In June 2016, the Carrboro Board of Aldermen voted once again at its early summer meeting to proceed with a public discussion related to paving along Bolin Creek, designed as a bike route. Alderman Sammy Slade urged his colleagues to revisit this controversial proposal, based on a consultant's 2009 Consultant's Concept Plan. The consultant's plan included three possible routes, but recommended a route along Bolin Creek itself. This means installing concrete pavement that would go from the Homestead bridge through the Carolina North forest and P.H. Craig land and then skirt the west side of the Adams Preserve and finally connect to Estes Drive extension.
Seawell School Road Route Bypassed
A fourth route was discussed by the Board of Aldermen seven years ago in 2009. This route was pointed to as well this year by Aldermen Randee Haven O'Donnell and Jacqueline Gist as well as the Town's Carrboro Transportation Advisory Board. As of now, the route has received significantly less support from the mayor, the rest of the BOA and town staff, although it represents a more convenient route, one clearly less expensive and less destructive, and one that might actually be used for bike-commuting purposes.
N.C. DOT Paving Demands
N.C. DOT demands any funds provided by this state agency for bike-path constuction must be used to build a paved path at least 10-feet wide, not including gravel shoulders. In short, all N.C. DOT-funded projects are required to follow established federal and state road building standards. N.C. DOT does not support park development (or nature preserve efforts) with unpaved paths. Thus, a bike path along Bolin Creek will be a N.C. DOT-funded and approved paved road.
Paving Trumps Other Alternatives
No compromise on route surfaces is possible unless Carrboro is willing to raise its own funds for the entire project. If Carrboro elected officials were ever to proceed with a request from N.C. DOT, they would need to prioritize the creekside route over other transportation needs if they were to follow the consultant's recommendation. Competing priorities would be paying for bike paths along Seawell School Road, Homestead Road and Old 86 where so many bikers can be found, among other routes.
2009 Bike Plan Out of Date.  If Carrboro officials were to seek more funding for bikeways they would need to update their plan and prioritize their transportation needs for the town.
.