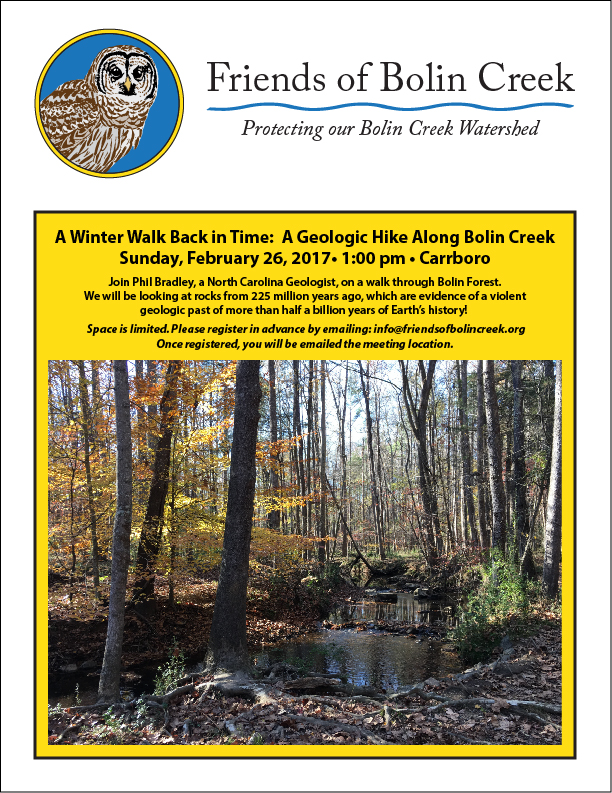 Join Phil Bradley, a North Carolina Geologist, on a walk through Bolin Forest. We will be looking at rocks from 225 million years ago, which are evidence of a violent geologic past of more than half a billion years of Earth's history!
Space is limited. Please register in advance by emailing: info@friendsofbolincreek.org
Once registered, you will be emailed the meeting location.