You are invited to attend a Symposium on February 11th, "Can We Heal Our Local Waterways?" to hear about the current water quality problems and actions needs to restore our local urban streams, and all are invited to a community discussion of next steps.  Mary Sonis will lead us down a visual walk of the wildlife of Bolin Creek. In the Exchange portion of the program, participants can connect with other local organizations making a difference for water quality.  Register here for the Children's Program.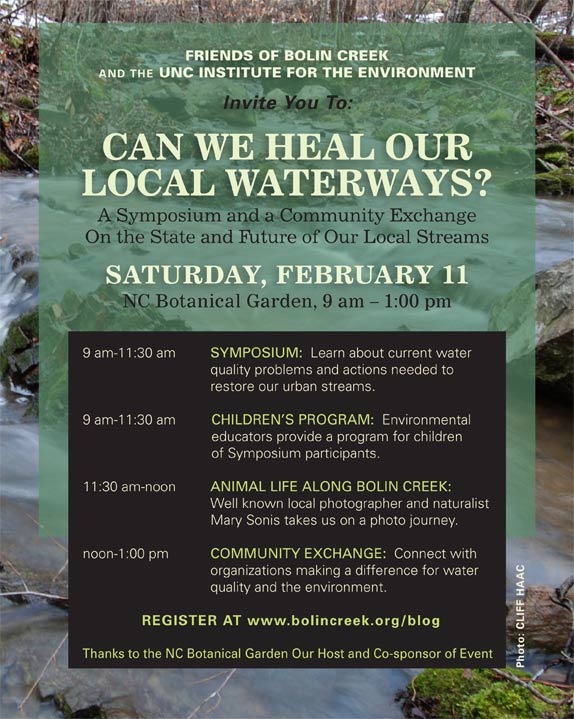 Join Us for this Watershed Event!
This event is planned by Friends of Bolin Creek and the UNC Institute for the Environment and co-sponsored by our host the NC Botanical Garden and Chapel Hill 2020. Breakfast and lunch snacks available.