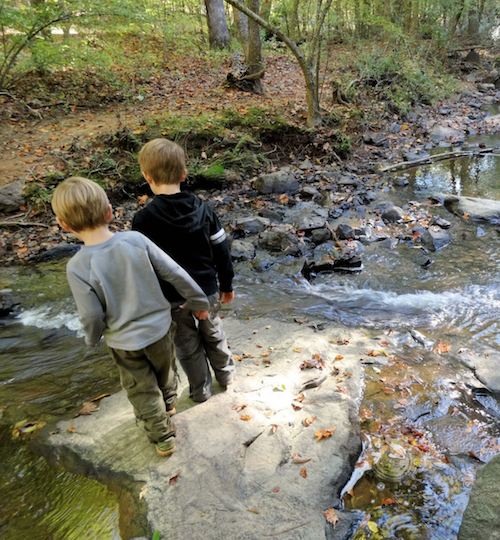 The unlined, leaking coal ash dump is underneath the Police Station property on MLK Blvd. The dump site includes a 40-foot high coal ash cliff that is eroding coal ash onto and beyond the public greenway below, depositing coal ash, toxic metals, and other pollutants in the floodplain of Bolin Creek. Tests of the groundwater and soil at the coal ash dump site have found high levels of dangerous pollutants, including arsenic, lead, and chromium. The groundwater and surface runoff from the dump flow directly to the greenway and the creek.
Friends of Bolin Creek has created a website with information about the site and a link to a petition calling on the town to commit to a cleanup. Tell your elected officials that it's critical that the town deals with this problem responsibly by removing the coal ash! If we don't speak up, the N.C. Department of Environmental Quality may let the town leave the coal ash in this unlined dump along the public greenway forever. Sign the petition here.
As the town prepares to move its police station to a new location, we call upon our elected officials to commit to remove the coal ash to stop the ongoing threat to our water resources and to Bolin Creek Greenway.
http://ash.bolincreek.org/